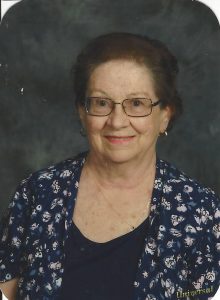 Janis Clifford, age 82 of Harrison, Ohio passed away Thursday, May 16, 2019 in Harrison, Ohio. Born July 15, 1936 in Rupert, West Virginia the daughter of Elgin and Gertrude Meece.
Janis worked for the United States Postal service for many years, member of the Cincinnati Deaf club and St. Teresa Benedicta of the Cross Bright, Indiana.
Survived by her children Donna (Dan) Ferguson and Tim (Denise) Clifford both of Bright, Indiana. Grandmother of Tarah (Molly) Ferguson, Jared (Taylor) Ferguson, Michael Miller and Eddie (Amanda) Greenwood. Great grandmother of Parker, Wyatt, Abby, Annabell and Kingston.
Preceded in death by her parents Elgin and Gertrude Clifford and husband Larry S. Clifford.
Visitation will be Wednesday, May 22, 2019 from 5:00 P.M. to 7 P.M. at Jackman Hensley Funeral Home 215 Broadway Street Harrison, Ohio 45030. Graveside services will be Friday, May 24, 2019 11:00 A.M. at Gate of Heaven Cemetery Cincinnati, Ohio.