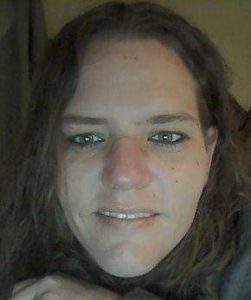 Crystal Kirk, 38 of Aurora passed away Wednesday, May 1, 2019 at Highpoint Health in Lawrenceburg.  Crystal was born Wednesday, March 11, 1981 in Dearborn County, the daughter of Paul and Patty (Taylor) Kirk.  Crystal was a factory worker, enjoyed playing bingo, loved to work and loved being with family.
Crystal is survived by mother Patty Caseltine of Aurora; son Shane Holland of Aurora; sisters: Michelle (Chris) Hugentobler of Aurora, Lisa (Ethan) Wheelden of Delaware, and Julie Sizemore of Harrison, OH; brother Steven Sizemore of Harrison, OH; step-father Tom Caseltine of Aurora; step-mother Vivian Kirk of Bright; step-daughter Cassie Coley of Virginia Beach; grandmother Virginia (Taylor) Emery of Moores Hill; 4 nephews; 1 great nephew; 1 great niece; many cousins, aunts and uncles. She was preceded in death by her father Paul Kirk, papaw Jack Emery and Gaylen Holland.
A service celebrating her life will be held 12 PM Monday, May 6 at Sibbett-Moore Funeral Home in Moores Hill with Pastor Tommy Beatley officiating.  Family and friends may gather to share and remember her 10 AM – 12 PM Monday, May 6 also at the funeral home.  Memorials may be given in honor of Crystal to the family.  Sibbett-Moore Funeral Home entrusted with arrangements, 16717 Manchester Street, P.O. Box 156, Moores Hill, IN 47032, (812) 744-3280.  You may go to www.sibbettmoore.com to leave an online condolence message for the family.