Versailles, In. — Indiana State Police have honored troopers from around the state for exemplary efforts in the performance of their duties at a ceremony in Indianapolis, Indiana.  During the awards ceremony, four troopers from the Versailles Post received awards.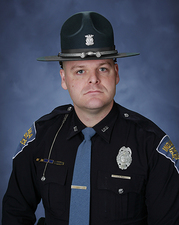 Trooper Joe May was recognized as being the 2018 "District Trooper of the Year" for the Versailles District.  This award is presented annually to a trooper from each ISP district who best demonstrates professionalism, integrity, and dedication while excelling in criminal enforcement, traffic enforcement, and community involvement.  Lt. Paul Adams, Versailles District Commander stated, " Trooper May continuously excels in the performance of his job.  He is a valuable asset to the mission of the Indiana State Police."  Trp. May is an 11 year veteran of the Indiana State Police and is assigned to the Versailles District All Crime Policing Squad.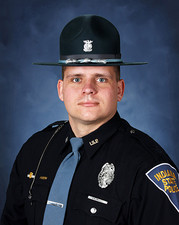 Trooper David Owsley, a 12 year veteran of the Indiana State Police, was given a "Life Saving Award" for his efforts in saving the life of man in Jefferson County, Indiana in December of 2018.  Trp. Owsley responded to a report of a man suffering from a gunshot wound inside of a residence.  Upon arriving at the scene, Trp. Owsley applied tourniquets to the man's leg.  As a result of Trp. Owsley's actions, the man survived his injuries.  Trp. Owsley has received two previous life saving awards during his career with ISP.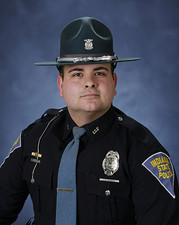 Trooper James Herbert was honored with the Versailles District's DUI Award for arresting the most impaired drivers (62) in the Versailles District in 2018.  Lt. Paul Adams recently stated, "Trooper Herbert's efforts in DUI enforcement have undoubtedly made the roads safer by arresting impaired drivers. Due to his efforts, he quite possibly saved lives." Trp. Herbert is a five year veteran of the Indiana State Police.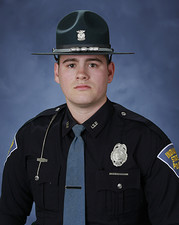 Trooper Herbert as well as Trooper Nicholas Albrecht, a four year veteran of ISP, were both given  "Combat Action Awards" for their actions in the line of duty.  In April of 2017, both troopers responded to a domestic disturbance in Jennings County.  After arriving on scene, both troopers encountered an armed male outside of the residence.  The suspect fired a shot in the direction of the officers, causing the troopers to return fire.  The suspect ultimately barricaded himself inside of the residence before eventually surrendering to officers at the scene.  They were both given awards for their actions in a stressful and life threatening situation.