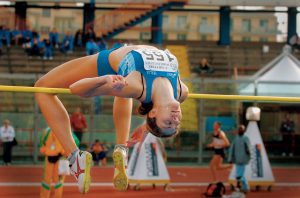 Wildcat Track teams finishes 1st place against  Connersville and Lawrenceburg.
Girls team scores. FC 83, Connersville 51, Lawrenceburg 23.
Winners of the night were Helena Goutsis in the 100m Hurdles; Lauren Kelley in the 1600m and 800m; Katelyn Meyer in the 200 and 400; Ashlan Hill in the Long Jump; Anna Schatzle in the Pole Vault; Jenna Bruns in the High Jump; The 4x100m team of A. Schatzle, Grace Kruthaupt, Audrey Reister, and Claudia Mauntel;
The 4x400m team of Hill, Jenna Orschell, Kruthaupt, and Meyer.
Boys team scores. FC 76, Connersville 71, Lawrenceburg 20.
Winners of the night were Brady Bogan in the 110m Hurdles and 300m Hurdles; Hunter Tschaenn in the 100m, 200m, and 400m; Sam Westerfeld in the Long Jump; Cole Klusman in the 800m; Jacob Schatzle in the Pole Vault; The 4x100m team on Westerfeld, Austin Herrmann, Lucas Stacy, and J. Schatzle; and the 4x400m team of  Bogan, Tschaenn, Harvey Marshall, and Denver Meier.
The Wildcats record improves to 13-1.
Courtesy of Wildcats Coach Joe Davidson.