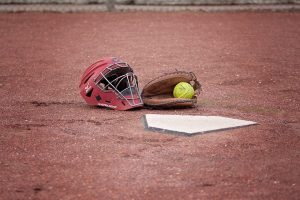 The South Dearborn Lady Knights defeated The South Ripley Lady Raiders 10-0 (6 innings).
SR- 0 Runs, 2 Hits, 7 Errors.  Hailey Brown- 1 for 3; Abby Bradley- 1 for 2 w/ Stolen Base.
Mady Tompkins w/Pitching Loss. Ellie Waldron pitched in relief.
Allowed 10 runs but 9 unearned.
"South Dearborn is one of the elite programs in the area and we felt tonight the scoreboard was a lot closer than what it was. We had a couple of mental lapses that involved one mistake after another and as a young team we are still learning how to work through those. We were pleased to see our bats make contact tonight against a really talented pitcher and chalked up the evening as a learning experience. We will grow from this."  Raiders Coach Rob Lafary.
South Ripley is now 7-3 and 3-2 in ORVC and will host North Decatur on Thursday night.