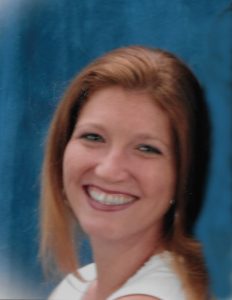 Amy Catherine (Weber) Taylor, 39, of Lawrenceburg, Indiana, passed away Monday, April 22, 2019.
She was born January 11, 1980, in Lawrenceburg, Indiana, daughter of Larry and Mary Catherine (O'Neal) Weber.
She was a member of St. Lawrence Catholic Church.
She attended Marion College and Northern Kentucky University where she graduated with a Bachelor of Arts degree. Amy worked various jobs throughout her life, one of which was as a photographer for Olan Mills Photography. Another was as a substitute teacher for the South Dearborn School Corporation. Amy was very artistic. She took great pictures and was an excellent artist. Amy had a big heart and liked to help everyone. She enjoyed spending time with family and friends, and she will be greatly missed.
Amy is survived by her parents: Larry and Mary "Cathy" Weber of Greendale, Indiana; daughter, Tiffany Taylor; sister, Lori Michelle (Russell) Pol of Spring, TX; and close friend and companion, Tony Stover of Lawrenceburg, Indiana.
Friends will be received Wednesday, May 1, 2019, from 10:00 a.m. – 12:00 p.m. at the St. Lawrence Catholic Church, 542 Walnut Street, Lawrenceburg, Indiana.
A Mass of Christian Burial will be held at 12:00 p.m. at the church.
Contributions, in lieu of flowers, may be made to Tiffany Taylor College Fund. If unable to attend services, please call the funeral home office at (812) 926-1450, and we will notify the family of your donation with a card.
Visit: www.rullmans.com <http://www.rullmans.com/>