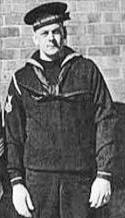 Madison, In. — Sixteen million Americans served in World War II, more than 400,000 died, more than 72,000 are still missing, now one Butler County Veteran has been accounted for and will be laid to rest.
Navy Fireman 3rd Class Willard Lawson was 25-years-old when he was killed during the surprise attack on Pearl Harbor 78-years ago. Officials from the Defense POW/MIA Accounting Agency say Lawson was positively identified last August and will be laid to rest in Madison, Indiana on Saturday.
Lawson served on the battleship USS Oklahoma which was docked at Ford Island in Pearl Harbor when multiple torpedo strikes caused the vessel to capsize killing 429 sailors.
The remains of the sailors were recovered between 1941 and 1944 and interned in a Hawaiian cemetery. In April of 2015, the U.S. Department of Defense began the disinterment and identification process. Scientists used DNA, dental and anthropological information to identify Lawson.