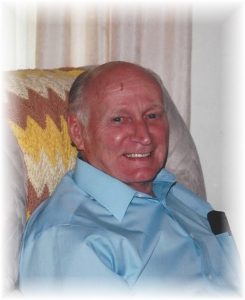 Hubert Jackson Michael, age 78 of Versailles, IN passed away on Tuesday April 23, 2019. The son of Hubert Russell and Florence (nee: Gault) Michael was born on June 27, 1940 in Seven Mile, Ohio.
Jack was a strong Christian, a loving husband, father, grandfather and great grandfather. Always willing to help people around him. He donated his labor and built churches that he attended. He was a brick layer, brick mason. He was an engineer. He always encouraged his children and grandchildren to follow the Lord.
He is survived by his wife, Iretta (nee: Howard); his children, Hubert Matthew Michael of Batesville, Jacqueline (Greg) Denny of Versailles, Laura (Mark) Evans of Baton Rouge, LA, Rhonda (Ken) Pennington of Canaan; along with 8 grandchildren and 3 great grandchildren, and his brother Paul Michael.
In addition to his parents, he was preceded in death by his siblings, Steve Michael, Norman Michael, Dean Michael, Danny Michael and Sue Hileman.
Visitation will be Friday, April 26, 2019 from 5:00 – 7:00PM with the funeral service on Saturday, April 27th starting at 10:00AM, all at Meyers Funeral Home, Batesville. Joseph Evans officiating. Burial will follow in the Shelby Christian Cemetery in Versailles, IN.
Memorials may be given to the St. Jude Children's Research Hospital.    Online condolences www.meyersfuneralhomes.com.