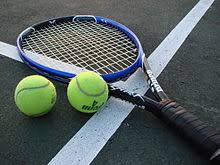 The Batesville High School varsity tennis team posted a 5-0 victory at home against South Dearborn.
The Lady Bulldogs gave up only five games over the five matches.
Senior Sophie Brown was a 6-0 and 6-1 winner over Jennifer Wullenweber at No. 1 singles, while Kayla Stone and Jenna Ertel won at No. 2 and 3 singles, respectively. Stone defeated Reagan Stevenson 6-3 and 6-0. Ertel claimed victory over Annie Brown 6-0 and 6-0.
Corinne Stone and Betsy Harmeyer were 6-1 and 6-0 winners at No. 1 doubles. Kate Poltrack and Lily Esser teamed up to defeat Kym Foster and Jess Suesz 6-0 and 6-0.
Junior varsity players winning singles matches were Caroline Kellerman, Carly Fitzpatrick and Ashley Nobbe. Double team winning were Vivian Shroder/Nobbe, Malia Scheele/Kayla Meyer and Meredith McCreary/Bre Wells.
Courtesy of Batesville AD Bryan Helvie.