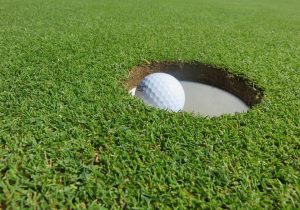 The St Louis Golf team faced off against St Mary's of Greensburg, Thursday night.
The rain stayed away, for the most part, but the Cardinals couldn't hold off the Knights. The final score was St Mary's 221 and St Louis 206.
Scoring for the Cardinals were Jackson Wanstrath, Cael Rahe, Eli Weiler, and Eli Vogelsang.
Courtesy of Cardinals Coach Randy Streator.