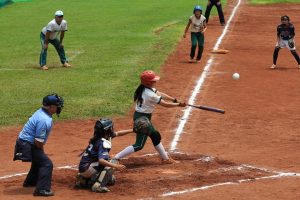 Batesville Bulldogs lost by a score of 2-3 last night in their most disappointing hitting performance of the season. Batesville game up the lead in the seventh inning and couldn't get the bats going enough to get back into the game.
Abby Westerfeld took the loss after striking out 5 and only walking 1.
Kate Burkhart led the team in hitting with 3 hits (2 singles and a double) while Kara Obermeyer finished with 2 hits (a single and a double).
With the loss, Batesville moves to 3-4 on the season and 1-4 in the EIAC.