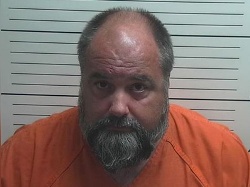 Lawrenceburg, In. — An Aurora city council candidate accused of battery had a day in court last week. Richard Orcutt, 52, is accused of hitting South Dearborn Community School Corporation superintendent Eric Lows on the head with a cell phone. Orcutt's wife drives a school bus and it is believed the dispute was work-related.
Lows received six stitches following the skirmish.
Court documents show a no-contact order was issued on April 11 and a pre-trial conference is scheduled for May 28 at 1:30 p.m.