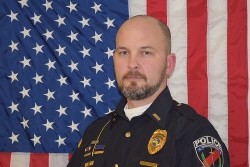 Brownstown, In. — The Indiana State Police investigation into an officer-involved shooting at the Brownstown Police Department Wednesday morning and have identified the officers involved.
The first officer involved in the shooting has been identified as Brownstown Police Chief Tom Hanner.  Chief Hanner is a 15 year law enforcement veteran.  He has been chief of the Brownstown Police Department for seven years and previously served with the Jackson County Sheriff's Department.  The second officer has been identified as Assistant Chief Joe Kelly.  Assistant Chief Kelly is a 12 year law enforcement veteran and previously served with the Indiana Capital Police before being hired by the Brownstown Police Department.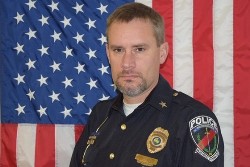 Both Chief Hanner and Assistant Chief Kelly have been placed on administrative leave per department protocol.
At the conclusion of the investigation, the Indiana State Police will submit the investigation to the Jackson County Prosecutor's Office for review.