Batesville, In. — Batesville's full-service shoe store has served families of Southeastern Indiana since 1888.  Known first as Brockman Shoe Store, the business was owned and operated by Henry Brockman through 1920. Brockman sold to Jas. S Donnell who continued operations through 1922.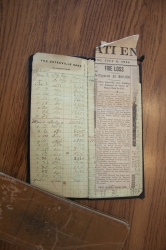 Originally located on Main Street in Batesville, the business transferred to Michael Meister and Lester Hertel in 1922.  Batesville State Bank deposit books retained by the Hertel family show that Michael Meister and his daughter Stella made the initial deposits for the business.  Stella, paternal grandmother to current co-owner Kathy Weiler, worked for the pharmacy located across the street from the shoe store and invested her savings in the business owned by her father and fiancee', Lester Hertel.
Ownership transferred from Meister to Lester and Stella Hertel September 1, 1927.  For a time, the couple lived above the store in the second story apartment.  Stella's great-grandchildren recall times she fondly recounted stories of tending to the children or a meal for the family, hearing the shop bell ring and running downstairs to wait on customers.  A July 6, 1944 newspaper clipping from the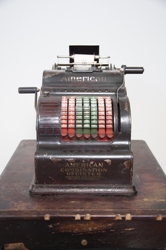 Cincinnati Enquirer tells the story of a fire in the nearby Gehring Bakery which swept through the alleyway behind the Shoe Store and partially destroyed the family's living quarters, completely destroying a screened in porch where Lester and Stella's son Richard was sleeping at the time.  Payroll records show that son Richard worked in his parent's store, as did some of the couple's other children.  Richard went to school in Chicago to become certified by Scholl Shoes.
In May 1963, Richard and his wife Alice purchased the store from his parents.  The store continued to provide the family's livelihood, while enriching Southeastern Indiana's economy with a quality, service-oriented shoe store.  In 1978, Richard began conversations with his daughter Kathy, who had worked in the store as a teen and young adult, and her husband Harold about purchasing the family business.  At the time, the couple lived and worked in Indianapolis, but agreed to return to become the store's new owners.  Daughter Kristen Weiler remembers saying goodbye to her first-grade classmates in December of that year, packing up the family's belongings and moving to Batesville.
Harold and Kathy Weiler have owned and operated Hertel's Shoes since 1979.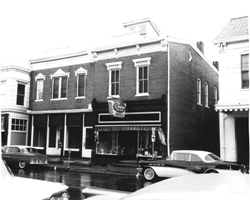 Stocking everything from shoelaces, inserts, school shoes and sneakers to boots for farmers and factory workers, Hertel's Shoe Store has provided continuous service to area residents and visitors alike for more than one hundred and thirty years.  Many a customer, past and present, recall riding on the store's wooden red horse and later watching their children and grandchildren do the same.  Family and friends gather out front to watch the annual Christmas parade, while customers watch in fascination as the original cash register still houses receipts today!