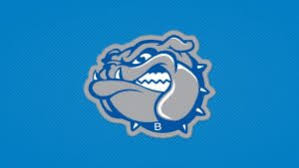 Results are finally in and Batesville High School has qualified quite a few events to the indoor state meet which will take place this Saturday at Gladstein Feildhouse on the Indiana University Campus.  Small Schools (1A-3A) will take place after the large school meet and we are schedule to begin our competition at 4pm.
Events we have qualified for…
3200-Ean Loichinger
Pole Vault-Stephanie Nobbe
High Jump-Carley Pride
Shot Put-Katie Bedel
Boys and Girls 4 x 800 relay, 4 x 400 relay, 4000M DM Relay.
THIS IS THE MOST EVER THAT ANYONE CAN REMEMBER TO QUALIFY FROM BHS TO THIS MEET IN ONE YEAR! THIS IS AWESOME! WAY TO GO EVERYONE!!!
Courtesy of Bulldogs Coach Lisa Gausman.