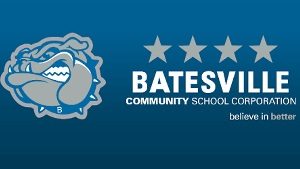 Batesville, In. — The Batesville Community School Corporation was notified it was awarded a Digital Learning Grant from the Indiana Department of Education.
"Your district has been selected by the Office of eLearning as one of the forty-eight recipients of the 2019 Digital Learning Grant. Your district presented a proposal that evidences strong leadership, a focused vision for digital learning, a sound plan for implementation, and the support, resources, and capacity to make it happen. As a Digital Learning Grant awardee your district will provide a model for others around the state in regard to digital age teaching and learning."
"Maintaining a focus in the classroom on STEM activities and project-based learning is vital to preparing students for their future success," said Dr. Jennifer McCormick, Superintendent of Public Instruction. "I congratulate the awarded districts and their continual efforts to making a positive impact in their communities."
The 2019 Digital Learning Grants focused on proposals that included vetted STEM curriculum, devices for coding, robotics equipment, and professional development for teachers. Forty-eight districts were awarded Digital Learning Grants, totaling just over $2.2 million in funding. Awarded grants ranged from $20,000 to $50,000.
For more information about the program click here.
For more information about the Batesville Community School Corporation click here.