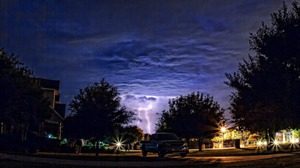 Batesville, In. — With what seemed like the flip of a switch, the severe weather season of 2019 began Thursday afternoon. The storms left thousands without power, toppled trees and property damage according to the Indiana State Police.
A suspected tornado damaged a farm in the Brownstown area and reports of hail were received from New Salisbury in southern Indiana and the Angola area in northern Indiana.
The strongest cell in the system reportedly began in Evansville and raked a path through Jackson, Bartholomew, Jennings, Ripley and Franklin Counties. Storm scientists from the National Weather Service are trying to determine if the damage was caused by straight-line winds or a tornado. Some storm spotters did report rotation.
Damage reports were received from Franklin, Ripley and Jennings Counties.
This is a developing story.