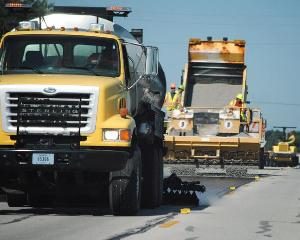 Batesville, In. — Construction activity is set to ramp up as INDOT continues a $61 million project to rebuild a 13-mile section of I-74 in northern Ripley County, southeast Franklin County, and southwest Decatur County.
Work includes pavement replacement between interchanges at New Point (mile marker 143) and State Road 101 (mile marker 156) and new bridge superstructures at Little Laughery Creek and Western Creek.
In 2019, the project enters its third and final major phase.
Scheduled operations for 2019 include shifting all I-74 traffic to the rebuilt eastbound lanes, with one lane in each direction separated by a concrete barrier wall, while westbound lanes are reconstructed. Westbound bridge superstructures will be replaced at Little Laughery Creek and Western Creek. The traffic shift is anticipated to begin on or after Tuesday, March 26.
During reconstruction of westbound I-74, the Batesville Welcome Center at milemarker 151 will be closed.
All traffic is scheduled to return to normal eastbound/westbound configuration and the westbound welcome center to reopen by mid to late fall.
Ancillary tasks, such as final clean-up and seeding, may continue into Spring 2020.