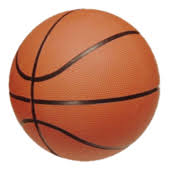 The 8th Grade Batesville Lady Bulldogs fell in the SEI Tournament Championship game to a very talented Sunman-Dearborn Lady Trojans by a score of 55-29.
The Lady Bulldogs could not get their offense going early and that was all the Lady Trojans needed to get the lead that they never gave away. Offensively the Lady Bulldogs were lead by Makayla Granger with 9 points.  Other scorers for the Lady Bulldogs were Emma Weiler with 7, Tiffany Hawker added 6, Megan Meyer tallied 4, Jadyn Harrington and Sophie Myers each had 2, and Madelyn Pohlman added 1.  The Lady Bulldogs finished the season with a record of 12 wins and 4 loses.
The Lady Trojans were lead offensively by Caitlyn Dick with 17.  Other scorers for the Lady Trojans were Josie Trabel with 16, Brooke Carpenter added 12, Laney Baker and Julia Tieman each had 4, and Bailey Ensinger with 1.
Congratulations to the Lady Trojans.
The Jac-Cen-Del Lady Eagles defeated The South Ripley Lady Raiders 30-20 to win The 7th Grade Crown.