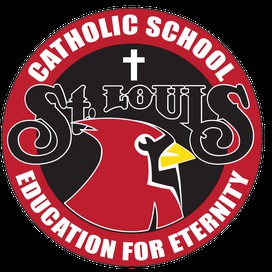 The 6th Grade Lady Cardinals were defeated in a really hard fought and aggressive game Monday night at home against Laurel. Final score was 12 to 10. Scoring for the Cardinals were Kenzie Maple with 6 points and Lucy Abplanalp with 4.
Courtesy of Cardinals Coach Jack Abplanalp.
The St. Louis 7/8 Lady Cardinals traveled to Franklin County and took 2 wins away with them.  Both great games for the Cardinals.
The 7th Grade Lady Cards beat the Wildcats 45-9.  Scoring for St. Louis were Kate Weber with 11pts, Ava Owens with 9 pts, Claire Saner scoring 6 pts, Sadie Wachsmann and Catherine Streator both bringing 5 pts each, Izza Wonnell hitting the 3 pt, and Izzi Price, Lilly Schebler, and Rhea Miller all scoring 2 pts each.  We played a great game defensivly which in turn made scoring offensively easier.  Nice job ladies they are now 7-0 for the season.
The 8th Grade Girls won against the Wildcats also with a final score of 26-16.  Scoring for St. Louis were Catherine Streator with 10 pts, Megan Bauer with 7 pts, Clarie Saner with 4 pts, Summer Ratcliffe and Sadie Wachsmann each with 2 pts, and Kate Weber with 1 pt.  These girls did a great job against the zone and finding the open shots.  Defensivly their game was were it needed to be and we were able to hold them from scoring.  Nice job ladies great win!
Come and support the Lady Cards at home tonight tip of 7th grade game 6 pm against Milan.  Wear your SLS gear and be entered in for the 3 pt and free throw shots for some money!!!!  See you all there.
Courtesy of Cardinals Coach Erin Trenkamp.