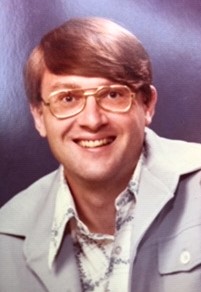 James Kenneth Sitterding, age 70 of Indianapolis, Indiana passed away on Saturday, February 2, 2019 at his home.  The son of Kenneth and Theresa (nee: Turner) Sitterding was born on June 20, 1948.
James was an avid reader who took particular interest in history.  He had achieved the distinction of Eagle Scout when he was young.  He loved to garden and watch his plants grow.  He was always happy to show his mother how his flowers were doing.  Most of all, he loved being with his family and friends.
He is survived by his uncle Richard (Marilyn) Sitterding of Batesville, cousins Mitch (Mary) Sitterding of Bateville, Sam (Micki) Sitterding of Batesville, Kent (Teri) Sitterding of Batesville, Pat Lakey of Indianapolis and Gary Lakey of Indianapolis.
In addition to his parents, he is preceded in death by his brother Jeffery Sitterding.
A private family memorial will held at Meyers Funeral Home and a burial to follow at St. Mark's Lutheran Cemetery in Batesville.