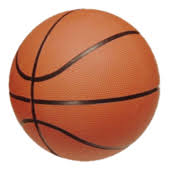 The 7th Grade Lady Bulldogs lost to 30-2 to the St. Louis Cardinals.  The leading scorer was Josie Meyer with 2 points.  The Bulldogs fall to 4-2 on the season and go on the road tomorrow night against Greendale at 5:30 pm.  Good Luck Lady Bulldogs.
Courtesy of Bulldogs Coach Chris Weiler.
The 8th Grade Lady Bulldogs improved their seasonal record to 5 wins against 1 lose Monday night as they defeated the St. Louis Lady Cardinals 44 – 16.  Again the Lady Bulldogs used an aggressive team defense to build an early lead and they never looked back.  With defense as their objective all 11 girls who saw for the Lady Bulldogs played aggressive defense which produced offensive opportunities.  Offensively the Lady Bulldogs were lead by Ava Hanson with 14 points.  Other scorers for the Lady Bulldogs were Emma Weiler with 12, Makayla Granger added 8, Tiffany Hawker and Timbrè Davies each tallied 4, and Megan Meyer scored 2. The Lady Cardinals were lead by Claire Saner with 6.  Other scorers for the Lady Cardinals were Megan Bauer with 4, and got 2 points apiece from Anna Wanstrath, Isabelle Wonnell and Sadie Wachsman.
Courtesy of Bulldogs Coach Jack Smith.
Last night was the cross town shoot out for the 7/8th grade St. Louis Lady Cardinals and the Batesville Middle School Bulldogs.  We each pulled away a win in the end. The 7th grade Lady Cardinals shut down the Dogs with a final score of 30-2.  Scoring for SLS were Catherine Streator with 17pts, Izza Wonnell with 7 pts, and Claire Saner with 6 pts.  We were able to out rebound the dogs and score most shots from the paint.  It was a great showing for the 7th grade Lady Cards making them 6-0 now on the season.
The 8th grade team may not have pulled the win off, but did have a VERY exciting moment during the game.  Anna Wanstrath scored her record high of 2 pts for her SLS career.  The place exploded for her!  The final score for The Lady Cards was 44-16.  Scoring for SLS were Claire Saner with 6 pts, Megan Bauer with 4 pts, and Anna Wanstrath, Izza Wonnell, and Sadie Wachsmann all getting us 2 pts.  Way to play hard ladies.
Courtesy of Cardinals Coach Erin Trenkamp.