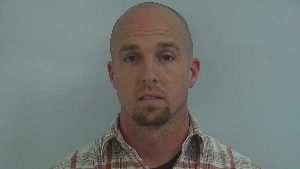 Versailles, In. — Former assistant basketball at Jac-Cen-Del High School Chad Pindell is expected to plead guilty in Ripley County court today (Friday, January 11) to a sex offense involving a player.
Police say the investigation began in February of 2018 after being notified by Jac-Cen-Del officials. During the investigation, police uncovered evidence of an inappropriate relationship between Chad Pindell, 36, of Napoleon, and a 17-year-old female player on the team. Pindell was removed from his volunteer position after the school reported the incident to police. Pindell was arrested in March of 2018.
Police say there were messages sent via social media, including photographs, and at some point, during the relationship, there was sexual contact.