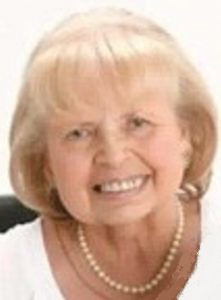 Margaret Rose Best, 77, of Bryan, Texas, passed away Monday, December 24, 2018.  Born July 4, 1941 in Cincinnati, Ohio she was the daughter of William and Ada (Hahn) Bledsoe. Margaret was a special education teacher who valued education so much that she mentored many children.  She was a dog rescuer and loved her dogs very much. Margaret loved spending time with her grandchildren and will be missed deeply by all who knew her.
Margaret leaves behind to cherish her memories, a son, Lawrence Best and wife Gedalee; a daughter, Anne Marie-Rose May and husband Gary; a brother, Warren McClintock and wife Pat; and a grandchild, Lawrence Joseph –Andaya Best. She is preceded in death by her parents; a sister; and a brother-in-law.
Friends may visit with the family on Saturday, January 5, 2019 from 11 a.m. until 1 p.m. at Cook Rosenberger Funeral Home, 929 Main Street, Brookville.  Father Vincent Lampert will officiate the funeral service at 1 p.m. and burial will follow in St. Michael Cemetery.
To sign the online guestbook please visit www.cookrosenberger.com.  The staff of Cook Rosenberger Funeral Home is honored to serve the family of Margaret Best.