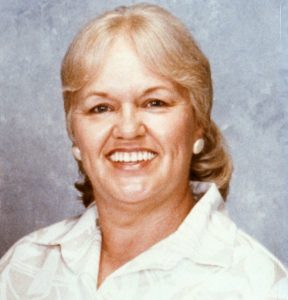 Maxine Rae "Max" Hunter 80, of Aurora, Indiana, formerly of Greendale, IN, passed away Sunday December 30, 2018 in Aurora, Indiana.
She was born August 6, 1938 in Aurora, Indiana, daughter of the late Ralph Jackson and Margaret (Turner) Jackson
She worked as a Cashier for Kroger, retiring after over 25 years of service. Maxine enjoyed working with and meeting people in all her 25 years. She was a member of Dearborn Baptist Church and former member of the Aurora Eagles Auxiliary. Maxine enjoyed feeding the area wildlife. She fed the birds, hummingbirds, squirrels and was even known to have some dog bones around for the neighborhood dogs. She loved her cats. Some in her cat family is L.C., Joy, and Casper. Maxine also enjoyed watching TV, and going out to eat with her family. She loved her family and was a great wife mom and granny. She will be missed by her family friends and church family.
Maxine is survived by her loving daughter, Donna (Jack) McConnell of Aurora, IN; granddaughter, Paige McConnell of Aurora, IN, and sister, Addie VanWinkle of Aurora, IN; .
She was preceded in death by her parents, husband, Donald C. Hunter and brother, Ralph P. Jackson,
Friends will be received Wednesday, January 2, 2019, 5:00 pm – 8:00 pm at the Rullman Hunger Funeral Home, 219 Mechanic Street, Aurora, Indiana.
Services will be held at the Funeral Home, Thursday January 3, 2019 at 11:00 am with Pastor Gordon Shinkle, officiating.
Interment will follow in the River View Cemetery, Aurora, Indiana.
Contributions may be made to the Ryan Livingston Scholarship Fund. If unable to attend services, please call the funeral home office at (812) 926-1450 and we will notify the family of your donation with a card.
Visit: www.rullmans.com