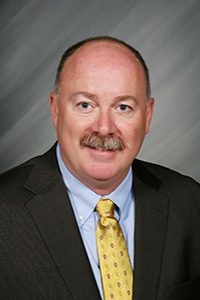 Indianapolis, In. — Republican Senate President Pro Tem from Martinsville Rodric Bray appointed Senator Chip Perfect to chair the Senate Committee on Commerce and Technology for the 121st Indiana General Assembly.
Perfect said, "I am honored to be named chair of this committee. With the 2019 legislative session just around the corner, I am ready to begin hearing the proposed bills assigned to this committee and determine their ability to help address issues facing the Hoosier state."
Perfect will also serve as ranking member of the Senate Committee on Utilities and as a member of the Senate Committees on Agriculture; Natural Resources; Pensions and Labor; and Tax and Fiscal Policy.
The full 2019-2020 Senate Standing Committee assignments list can be found here.
The 2019 legislative session ceremonially began Tuesday, November 20, with Organization Day. Legislators will reconvene January 3 and, by law, must conclude the legislative session no later than April 29.
Click here to view committee hearings, legislative calendars, agendas, vote tallies and proposed legislation.