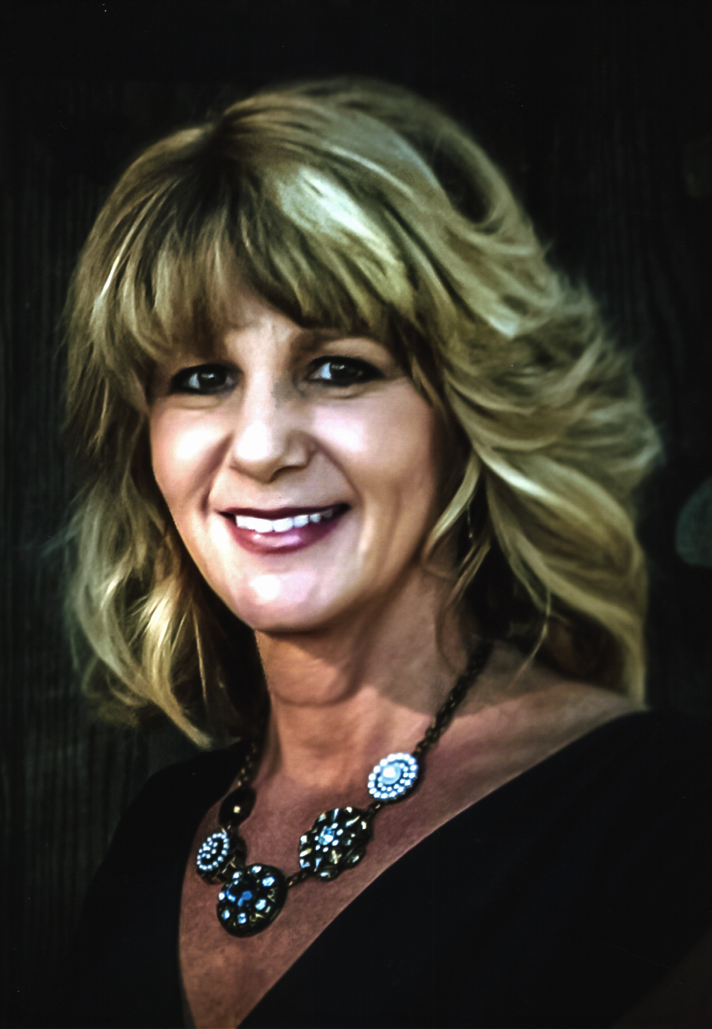 Dinah Foster Woelfel, age 57, of Bright, Indiana and formerly of Brookville, Indiana died Sunday, December 23, 2018 at her home surrounded by her family.
Born June 11, 1961 in New Castle, Indiana she was one of four children born to Leslie Dale & Dixie (Baldock) Foster. Dinah graduated in 1979 from the former Brookville High School, and went on to attend Indiana Central University in Indianapolis, where she graduated in 1983 with a degree in Art. On December 22, 1984 she was united in marriage to James D. Woelfel, and he survives.
Dinah worked as an artist and graphic designer for many years. Dinah along with her father designed the current logo of the Franklin County Wildcats. She spent 5 years at the Indianapolis Children's Museum, worked at Larry Wyatt Design in Cincinnati and Jack Rouse Associates in Cincinnati. Dinah was also co-owner, with her sister, of the Jolly Moon Gift Shop in Harrison, Ohio. She was a member of the St. Peters United Church of Christ in Klemmes Corner, Indiana. In her leisure time she enjoyed painting, gardening, and reading, but most of all she cherished the time spent with her grandsons.
Besides James, her loving husband of 34 years, survivors include her parents, Dale & Dixie Foster of Guilford, Indiana; two daughters, Leslie (Adam) Tharp of Leesburg, Indiana and Lindsey (Skip) Jenkins of Bright, Indiana, four grandsons, Asher Tharp, Emmett Tharp, Colton Jenkins and Carter Jenkins; a sister, Deborah (Mark) McCool of Lawrenceburg, Indiana, two brothers, Doug Foster of Brookville, Indiana and David (Michelle) Foster of Cedar Grove, Indiana.
Family & friends may visit from 1 until 3:00 P.M. on Sunday, December 30, 2018 at Phillips & Meyers Funeral Home, 1025 Franklin Avenue, Brookville.
Memorial Services will be conducted at 4:00 P.M. Sunday, December 30, 2018 at Klemmes Corner United Church of Christ, 11001 Bossert Road, Brookville, Indiana.
Memorial contributions may be directed to the Klemmes Corner United Church of Christ, the Grain of Rice Project, or St. Jude Children's Research Hospital. The staff of Phillips & Meyers Funeral Home is honored to serve the Woelfel family, to sign the online guest book or send a personal condolence to the family please visit www.phillipsandmeyers.com .