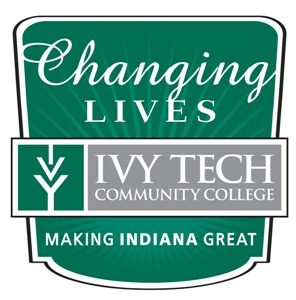 Lawrenceburg, In. — The Greendale Redevelopment Commission has approved $34,000 in scholarship funding for Lawrenceburg High School students to take courses at Ivy Tech Community College, including a new opportunity for students interested in software development.
The partnership between the Redevelopment Commission and Ivy Tech Lawrenceburg provides an opportunity for up to 19 Lawrenceburg High School students to participate in the College's Ivy Manufacturing, Ivy Welding, and the new software development pathway launched in fall 2018. The scholarships will cover the costs of tuition, books, and other fees.
"These scholarships are an investment in our local students and the future of our regional workforce," said Al Abdon, Executive Director of the Greendale Redevelopment Commission. "We believe it is important to introduce students to the career opportunities provided by our local employers."
This year marks the fourth annual scholarship contribution by the Greendale Redevelopment Commission to Ivy Tech. The success of the program has inspired the commission to continue approving scholarship funding.
The partnership began with Ivy Manufacturing in 2015. Since that time, 18 Lawrenceburg High School students have taken manufacturing-related courses at Ivy Tech Lawrenceburg. The College began offering Ivy Welding for high school students last year with two students taking courses.
This fall, the software development pathway became available for high school students, and seven students have enrolled. The pathway offers a two-year sequence of eight college-level courses. Students can earn a technical certificate in software development and have the potential to earn an associate degree from Ivy Tech. They also can continue to work toward earning a bachelor's degree from Northern Kentucky University.
Students who participate are dual enrolled in high school and Ivy Tech and earn college credit. Lawrenceburg High School juniors and seniors attend classes at Ivy Tech as part of their regular schedule.
"On behalf of Ivy Tech, the Lawrenceburg Community School Corporation, and our students, we are extremely grateful for the continued generous funding provided by the Greendale Redevelopment Commission," Ivy Tech Lawrenceburg Chancellor Mark Graver said. "These scholarships enable students to gain college experience and earn credit as they look forward to their education and career goals following high school."