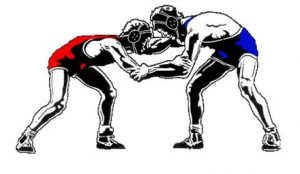 The East Central Trojans Wrestling team defeated The Union County Patriots 64-15 on Thursday, December 6th at EC.
The Trojans earned victories over Beech Grove, Elwood, Muncie Central, and Winchester, but lost a close battle to the host Arabians at The Pendleton Heights Invite on Saturday, December 8th.
EC was victorious against The Pirates at home 72-6 on Tuesday, December 11th.
East Central – Media Information
The Trojans will be back in action on Saturday, December 15th, hosting a 6-Way meet starting at 9 AM. The EC JV will have a Round Robin meet on Saturday, December 22nd, at home starting at 9 AM. The Trojans will be travelling to Madison for their invitational on December 28th and 29th.
Courtesy of Trojans Coach Scott Schwartz.