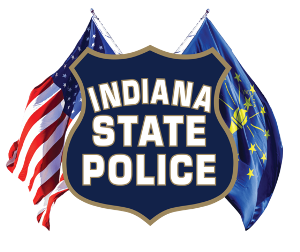 Fayette County, In. — A one-car crash last night on SR 44 near CR 200 E. in Fayette County sent two children to Fayette Regional Health Hospital for treatment of minor injuries.  Trooper Luke Tipton was dispatched to the crash which happened around 10:13 p.m. last night on SR 44 just east of Connersville.
The preliminary investigation by Tipton shows that a 1996 Ford Explorer, driven by Felicia Collins age 23 of Connersville, was westbound on SR 44, when, in the area of CR 200 E. Collins fell asleep at the wheel.  The Explorer left the right side of the roadway striking a utility pole before coming to rest against a tree.
Collins wasn't injured, but a 5-year-old girl and 7-year-old boy, who were passengers in the vehicle, were transported by Fayette County EMS to Fayette Regional Health Hospital for treatment of minor injuries. Early investigation shows the children were properly restrained at the time of the collision.
Trooper Tipton was assisted in the investigation by Trooper Bryan Rumple, Connersville City Police and Fire Departments and Fayette County EMS. When traveling this holiday season, be well rested, as a fatigued driver is as dangerous as an impaired driver. Below are some additional driving safety tips for this holiday season.
Increase your following distance; remember the two-second rule.
Watch for slowed or stopped traffic when approaching construction zones
Leave a car length between you and the vehicle in front of you in stopped traffic. Watch approaching traffic in your mirror and be prepared to take evasive action.
Decrease your speed according to traffic and road conditions
Beware of bridges, overpasses and intersections where ice tends to form first during cold inclement weather.
Don't use cruise control on slick roads.
Make sure everyone in your vehicle is properly restrained, including making sure Child Safety Seats are properly anchored and that children stay securely fastened in them.
DON'T BE DISTRACTED-Pull over and stop to use electronic devices.
NEVER DRIVE IMPAIRED-Have a designated driver.