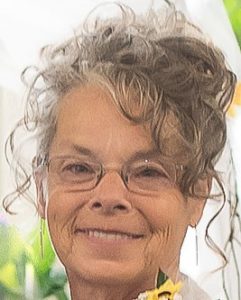 Shelia Ann Murray, 73, of Dillsboro passed away Wednesday, December 5, 2018 at her home.  Shelia was born Wednesday, February 28, 1945 in Barridge, KY, the daughter of Everett and Zelma (Nicholas) Taylor.  She married Richard Murray October 4, 1969 and he preceded her in death January 25, 2012.  She was a homemaker, member of Dearborn Baptist Church at Manchester.  She enjoyed crafting, scrapbooking, floral decorating, canning and gardening. She was up to any adventures that came her way and loved making memories with the family.
Shelia is survived by sons Richard Murray and William Murray both of Dillsboro; daughters Michelle (Bruce) Richmond of Albion, IN, Melissa (Glenn) Wafford of Lawrenceburg and Monica (Matthew) Johnson of Sunman, brothers Bud Taylor of Mason, OH and Estill Taylor of Anderson, OH, many grandchildren, 2 great grandchildren and one on the way.  She was preceded in death by her husband and parents.
A service celebrating her life will be held 11 AM Tuesday, December 11, 2018 at Dearborn Baptist Church in Manchester (9638 State Road 48, Aurora, IN 47001) with Pastor Darrell Sparks officiating. Burial will follow at Hopewell Cemetery in Andersonville, IN (Rush County).  Family and friends may gather to honor and remember Shelia 9 – 11 AM Tuesday also at the church.  Memorials may be given in her honor to Dearborn Baptist Church.  Laws-Carr-Moore Funeral Home entrusted with arrangements, P. O. Box 243, Milan, IN 47031, (812) 654 – 2141.  You may go to www.lawscarrmoore.com to leave an online condolence message for the family.