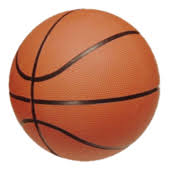 The 2019 Ripley County Basketball Tournament pairings have been announced. The RC Tourney will be taking place Wednesday, January 2nd through Saturday, January 5th.
The Girls games will be taking place on Wednesday and Friday Nights at Milan while the Boys games will be played at South Ripley on Thursday and Saturday Nights.
Wednesday and Thursday Night Opening Round games.
Game 1-Batesville vs. Jac-Cen-Del tipping off at 6.
Game 2-South Ripley vs. Milan will follow at around 7:30.
Friday and Saturday Night games.
Game 1-Consloation Game at 6.
Game 2-Championship Game follows at around 7:30.
Tourney tickets will be available at each of the high schools. Please contact the Athletic Departments for details.
WRBI is once again proud to be your station for all of the action for The Ripley County Tourney!