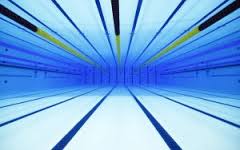 The EC AquaTrojans remain undefeated facing the Knights of South Dearborn at home on Tuesday night.  EC girls won 140-18 while the EC boys were victorious 140-33.
Individual winners include Ray Krider-200 Freestyle; Kyra Hall-200 IM, 100 Backstroke; Jacob Weber-200 IM, 100 Freestyle;  Olivia Nixon-50 Freestyle; Ethen Witte-50 Freestyle; Aly Bailey-1 meter diving; John Crawley-1 meter diving; Mackenzie Schantz-100 Fly, 500 Freestyle; Matt Badinghaus-100 Fly; Caroline Walters-100 Freestyle; Jackson Ketcham-500 Freestyle; Evan Ludwig-100 Backstroke; Jordan Marro-100 Breaststroke.
EC won all 6 relays.
EC hosts the Milan Indians on Teacher Appreciation Night.  The festivities begin at 5:30 PM.
Go AquaTrojans!!
Courtesy of AquaTrojans Coach Brandon Loveless.