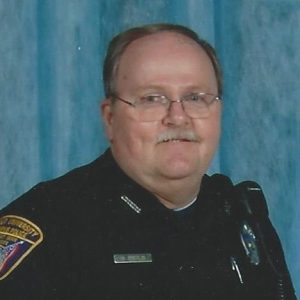 Michael S. Breslin age 70 of White Oak, Ohio passed away Sunday, November 11, 2018 in Blue Ash, Ohio. Born March 30, 1948 in Cincinnati, Ohio the son of Frank and Lucille (Pike) Breslin.
Michael worked as a Hamilton County Sheriffs Deputy for 27 years retiring in 2000, then began his service to the Xavier University Police department. Michael also served his country in the US Army doing two tours of duty during the Vietnam War and receiving the Purple Heart.
Michael is survived by his wife Peggy Breslin of Harrison, Ohio. Father of Shannon (Rob) Crone of Harrison, Ohio and Michael Breslin Jr. of Fairfield, Ohio. Grandfather of Paige and Abigail Crone.
Preceded in death by his parents Frank and Lucille Breslin and a brother Thomas Breslin.
Visitation will be held Friday, November 16, 2018 from 6:00 P.M. to 8:00 P.M. Funeral Blessing will be held Saturday, November 17, 2018 10:00 A.M. with Rev. Jeffrey M. Kemper officiating all at Jackman Hensley Funeral Home 215 Broadway Street Harrison, Ohio 45030. Burial will follow at St. Mary's Catholic Cemetery 701 E. Ross Ave Cincinnati, Ohio 45217 with Police honors.
Memorials may be directed to Hospice of Cincinnati 4310 Cooper Road Cincinnati, Ohio 45242 and or The Shield 7149 Ridge Road Cincinnati, Ohio 45237 c/o the funeral home.