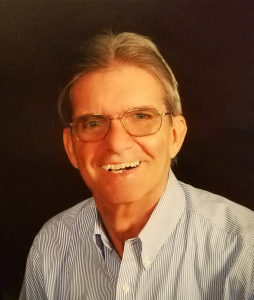 Kenneth J. Smith, 75, of Bradenton, FL died peacefully, surrounded by his family on November 7, 2018.
Shortly after being born in Sarasota, FL, he moved to Cincinnati, OH where he resided most of his life. After graduating from Norwood High School in 1961, Ken attended the University of Cincinnati where he received both his B.S. and M.Ed.
Ken began his 29 year career in Cincinnati Public Schools at Roberts Junior High, where he was a teacher for 19 years. He was then an assistant principal of Western Hills High School and Porter Junior High, a principal of Roberts Junior High and retired as the principal of Dater Junior High. In 2003, he moved to Bradenton, FL as a "Snowbird" and became a full time resident several years later.
He is survived by his wife of 52 years, Barbara (nee Frazier); two sons, Jason (Lori) and Christopher (Molly); four grandchildren, Brittany, Justin, Winston and Pippa and one great grandchild, Madelyn.
Ken's passion for cars, sports and boating was eclipsed only by his love of making others happy with his humor and generosity. Nothing ever changed his wonderful attitude, including long term medical issues; he always had a smile for everyone, all the way to the end.
Visitation will be held at Jackman Hensley Funeral Home on Thursday, November 15th from 6:00 PM to 8:00PM. Funeral services will be held at Jackman Hensley Funeral Home on Friday at 11:00 AM and will be followed by interment at Arlington Memorial Gardens.