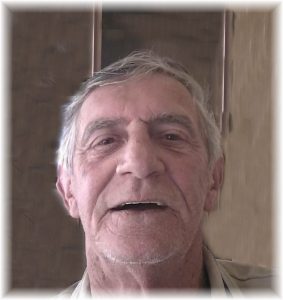 Gary Ray Loney, age 70 of Dillsboro, Indiana passed away on Monday, October 29, 2018 at Manderley Health Care in Osgood, IN.
After graduating from Ben Davis High School in Indianapolis, Gary went on to serve in the U.S. Navy during the Vietnam Conflict.  He worked for many years as an over the road truck driver.  Gary was a member of the Route 46 Pentecostal Church.
He is survived by his wife, Arlena (nee: Savage); daughter Heather (Jacob) Welch; sons Jeffery (Katrina) Savage and Jimmy Taylor; four grandchildren, Ethan Welch, Leah Welch, Zoey Savage and Brooklynn Savage along with two brothers and one sister.
The funeral service will be 5:00 PM on Tuesday, October 30, 2018 at Meyers Funeral Home in Batesville, IN.  The family has chosen cremation to follow.
Memorials maybe given to the funeral home to assist the family with funeral expenses.  Online condolences www.meyersfuneralhomes.com.