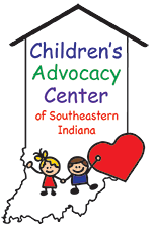 Dillsboro, In. —  Thanks to the generous support of two area community foundations and multiple agencies, a diverse team of ten professionals from across Southeastern Indiana traveled to Dallas, Texas last month to attend the 30th Annual Crimes Against Children Conference from August 13-16th.
The Children's Advocacy Center of Southeastern Indiana (CAC) coordinated this immense group effort.  However, it would not have been possible without the support from the following organizations:
Decatur County Community Foundation
Decatur County Prosecutor's Office
Greensburg Police Department
Indiana Criminal Justice Institute (Victim of Crime Act grant)
Jefferson County Prosecutor's Office
Switzerland County Prosecutor's Office
Women's Giving Circle of Jefferson County (Community Foundation of Madison & Jefferson County)
CAC staff began attending this nationally-renowned conference in 2009 when the center was developed.  Those who have been given the chance to attend in the past know firsthand the positive impact it can have when you are able to learn from top experts in the field, connect with colleagues from around the country and recharge your batteries in this often stressful and challenging line of work.
According to the conference website 
"Thirty one years ago, the Crimes Against Children Conference started with just 50 attendees. Since 1988, professionals involved in the investigation, prosecution, and treatment of crimes against children have been coming in growing numbers to receive training at this premier conference. We continue to see record attendance each year with 2018 setting an all-time high of more than 5,000 participants.
Our outstanding conference faculty, numbering well over 200 each year, provides an unmatched variety of workshops and case studies that address the most important issues faced by our attendees in their work. In addition to the 24 tracks of lectures, we offer nine tracks of hands-on computer lab training for those professionals working on technology and Internet-related crimes against children.
During the years since its beginnings, the Crimes Against Children Conference has established a reputation among professionals for high-quality training and great networking opportunities."
This year's featured keynote speaker was John Walsh, most notably recognized from TV's America's Most Wanted.  His son, Adam, was murdered in 1981 and he is also a co-founder of the National Center for Missing & Exploited Children.
The ten team members from across Southeastern Indiana in attendance were as follows:
Stephanie Back, Executive Director & Forensic Interviewer (CAC)
Steve Barnes, Detective (Greensburg Police Department)
Kelly Bridges, Associate Director & Forensic Interviewer (CAC)
Jason Duncan, Detective (Indiana State Police)
Christina Good, Forensic Interviewer (CAC)
Jim McAuliff, Family Case Manger (Indiana Department of Child Services)
Bill Meyerrose, Investigator (Decatur County Prosecutor's Office)
Elizabeth Stigdon, Deputy Prosecutor (Jefferson County Prosecutor's Office)
Cindi Wagner, Child & Family Advocate (CAC)
Jessica Whitham, Family Case Manager (Indiana Department of Child Services)
According to local first-time attendee, Jefferson County Deputy Prosecutor Elizabeth Stigdon, "I was very grateful to be able to attend and learn from the top professionals in the nation.  The information, networking and resources provided at the conference were invaluable.  I am eager to use some of the tools and tactics I've learned to work with other agencies to accomplish optimal responses and outcomes in crimes against children."
The Children's Advocacy Center of Southeastern Indiana (CAC of SEI) is a nonprofit corporation created in 2009 to minimize the trauma suffered by alleged victims of child abuse in a neutral and comfortable setting. The center is specifically designed to use a multidisciplinary team approach which facilitates the prevention, detection, investigation and treatment of child abuse and neglect.  Thus far, the center has served over 3,750 children from more than 34 different counties and multiple states.
For more information or if you would like to make a tax-deductible donation, feel free to contact the Children's Advocacy Center of Southeastern Indiana at 12211 Rullman Drive in Dillsboro, IN 47018 (Ph# 812.432.3200) or visit the website.