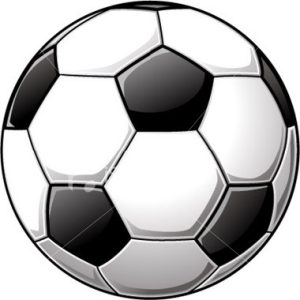 The Batesville Bulldogs traveled for an away game to face the Greensburg Pirates winning 7-0.
The Bulldogs came into the match determined to win by working together as a unit and maintaining possession. The first goal came from Johnathan Lynch crossing a ball into Miles Bowser for a header directly down into the back of the net. Next, Miles found Calvin Sherwood with space for a driven ball from deep outside the 18 into the goal. Miles Bowser stole the ball from the opponent in the midfield and played a nice through ball to Michael Ripperger, who nicely tapped it outside of the keepers reach. The first half ended 3-0 with the Bulldogs controlling the ball and defending the Pirates.
Second half started, and minutes in, there was a dropkick which was won by Michael Ripperger, who dribbled up and passed through to Miles Bowser for a goal. Similar to a previous goal, Johnathan Lynch once again crossed the ball into Miles Bowser for his hat trick. Later, Ian Powers crossed a ball driven in and it deflected off of a defender into an own goal. Minutes remaining, Daniel Gutzwiller passed to Ian Powers for a one touch shot past the keeper. The game ended 7-0 shutout for the Bulldogs.
Courtesy of Bulldogs Coach Kyle Hartenman.
Heading into their third game in three days, the Greensburg Pirates hosted the Batesville Bulldogs and fell 7-0 on senior night.
The Pirates were visibly tired and got off to their slowest start of the season, allowing 3 goals in the game's first 10 minutes. From there, the Pirates found their footing and held tough for the rest of the half, not allowing many shots to finish the first 40 minutes. Fatigue started to set in for half number 2 as Batesville found the back of the net four more times to push the lead to 7-0. Only 3 Pirates registered shots and the Pirates were held scoreless for the first time in their last 4 contests. Nicholas Zapfe lead the way with 5 shots, 4 of which were on goal, while Vincent Pavy and Collin Springmeyer each had 2 shots with 1 on goal. Senior goalkeeper Mason Ponsler registered 19 saves for the Pirates.
Courtesy of Pirates Coach Cody DeVolld.