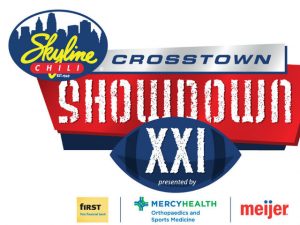 The 21st Annual Skyline Chili Crosstown Showdown will be taking place in the Greater Cincinnati Tri-State Area with an expanded 44 Football games scheduled from August through October.
The Showdown will be once again starting with a taste of Hoosier Hospitality with last year's 4A State Champion East Central Trojans squaring off against The Lawrenceburg Tigers on Friday, August 17th kicking off at 7:30 at Trojan Field.
EC won last year's Showdown with a come from behind 15-14 victory at The Pit.
WRBI is your station for East Central Trojans Football.