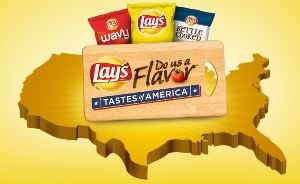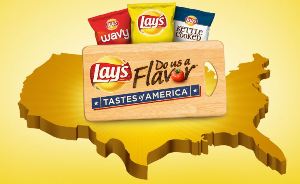 Batesville, In. — Lay's has introduced a new line of flavors for potato chip aficionados across the country.
The "Tastes of America" series features the following flavors:
Bacon Wrapped Jalapeño Popper
Cajun Spice
Chile Con Queso
Chesapeake Bay Crab Spice
Deep Dish Pizza
Fried Green Tomatoes
Fried Pickles with Ranch
Ketchup
New England Lobster Roll
Pimento Cheese
Thai Sweet chili
West Coast Truffle Fries
The flavors will be available on July 30. There is more information online here.