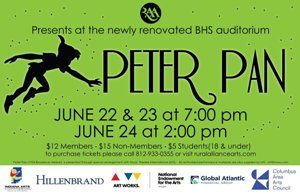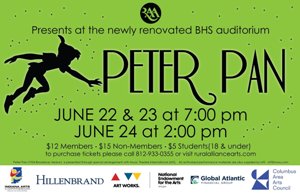 Batesville, In. — The Rural Alliance for the Arts will present three performances "Peter Pan" in the newly renovated Batesville high School auditorium This month.
June 22 and 23 there will be shows at 7 p.m., on June 24 a 2 p.m. matinee is scheduled.
Tickets are $12 for members, $15 for non-members and $5 for students. More information is online here.