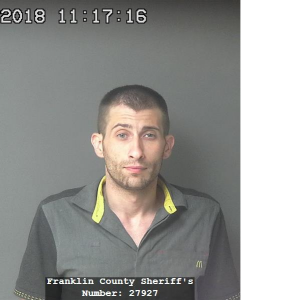 Brookville, In. — Officers from the Franklin County Sheriff's Department and the U.S. Marshall's Service conducted 32 surprise sex offender checks.
Ross Allen Hunt, 30, of Brookville, was arrested for an outstanding warrant from Texas and four others could face additional registry-related charges. Hunt was wanted for engaging in organized crime activity, assault and theft.
The "surprise" sweeps are in addition regular check-ins and regular checks by law enforcement throughout the year.