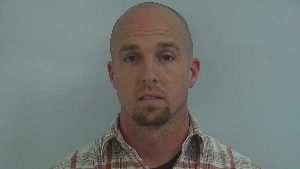 Versailles, In. — Ripley County Republican Party chairperson Ginger Bradford says embattled councilman from District 3, Chad Pindell has resigned from council and has asked for his name to be removed from the November 2018 ballot.
Bradford has appointed Stephen Gloyd from Osgood to replace Pindell. Bradford says a caucus including residents from Otter Creek Townships 1 & 2, Center 1,2 & 3, Delaware and Jackson Townships will be scheduled in the coming weeks.
Pindell is accused of child seduction and dissemination of material harmful to minors and is scheduled to go to trial in August. The charges stem from alleged incidents that occurred with a 17-year-old player on the Jac-Cen-Del Basketball team. Pindell held a position as a volunteer coach on the team.