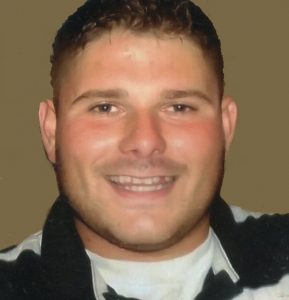 William Garrett Shepard, of Liberty, was born on October 30, 1989 in Hamilton, Ohio, the son of Maynard Shepard and Kathleen Newkirk.  William served his country in the United States Army and earned several medals; the Army Good Conduct Medal, an Army Service Medal and Ribbon, a Parachutist Badge, and a Driver and Mechanic Badge.  He later worked for Pepsi.  William enjoyed playing softball and was a wonderful father, brother and son.  He loved his family more than anything.  On June 9, 2018 at the age of 28, William passed away.
Those surviving who will cherish William's memory include his mother, Kathleen Wyer of Liberty; father Maynard Shepard of Hamilton, OH; children, Troy Shepard, Caleb Shepard and Dakotah Shepard all of Liberty; one sister, Marie (Travis) Isaacs of Metamora; two brothers, Maynard Shepard, Jr. of Batesville, and Kenneth Shepard of Hamilton, OH; grandmother, Joan Bartlett of Michigan City, and the Minniti family.  He was preceded in death by his grandfather, Jim Newkirk.
Services will be held on Saturday, June 16, 2018 at 2 p.m. at Cook Rosenberger Funeral Home, 929 Main Street, Brookville.  Visitation will be from 12 noon until time of service.  Cremation will follow.
Memorial contributions can be directed to a Charity of Choice.  To sign the online guestbook, please visit www.cookrosenberger.com.  Cook Rosenberger Funeral Home and its staff are honored to care for the family of William Shepard.