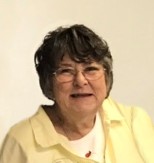 Jillian R. "Jill" (Keil/Kyle) Furnish 70, of Aurora, Indiana, passed away Monday June 11, 2018 in Aurora, Indiana.
She was born March 24, 1948 in Cincinnati, Ohio, daughter of the late Jack P Keil and Audrey (Warburton, Keil) Kyle.
She worked as a Account Manager for Dealers Photo Supplies, with over 15 years of service.
Jill loved to cook and always cooked for an army. She loved to watch sci-fi movies, art and photography, and she loved their animals. Jill and Al loved to do projects together, such as building and showing cars, motorcycle racing, gardening and landscaping. Jill was very good at whatever she put her mind to do. Her greatest challenge was when someone would tell her she "couldn't do something", she would set her mind and prove you wrong. Jill loved her family, especially spoiling her grandchildren. Through her strength she has left a great impression on many lives and will be missed by all.
Jill is survived by her loving spouse of 50 years, Al Furnish, daughter, Allynn (Ken) Swensen of Aurora, IN; grandchildren, Kyle and Audrey Swensen.
She was preceded in death by father, Jack P Keil, mother, Audrey (Warburton, Keil) Kyle and husband Bill Kyle, brother, John Payne Keil.
Services will be held at the convenience of the family.
Contributions may be made to the Jill Furnish Memorial Scholarship Fund. Please call the funeral home office at (812) 926-1450 and we will notify the family of your donation with a card.
Visit: www.rullmans.com