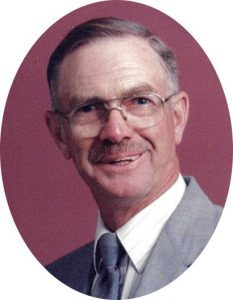 Harold D. "Sonny" Russell 77, of Moores Hill passed away Monday June 11, 2018 at Harbourt Terrace in Indianapolis.  Harold was born Friday January 31, 1941, the son of Lawrence and Mildred (Young) Russell.   He was a farmer and worked at the Aurora Utilities.  He enjoyed farming, listening to music at Little Nashville and spending time with his family.
Harold is survived by son:  David Russell of Moores Hill; daughter: Kimberly Russell of Indianapolis; brother: Joe Russell of Aurora; 1 Granddaughter: Sara Russell.  He was preceded in death by his parents and the mother of his children, Betty (Giblin) Russell.
Funeral services will be held at 11 a.m. Saturday June 16, 2018 at Sibbett-Moore Funeral Home with Pastor Charlie Miller officiating. Burial will follow in Forest Hill Cemetery, in Moores Hill. Visitation will be 9-11 a.m. Saturday also at the funeral home.  Memorials may be given to the South Sparta Community Church or Moores Hill United Methodist Church. Sibbett-Moore Funeral Home of Moores Hill is entrusted with arrangements;  16717 Manchester St. Box 156 Moores Hill, IN 47032. (812)744-3280. Go to www.sibbettmoore.com  to leave an online condolence message for the family.