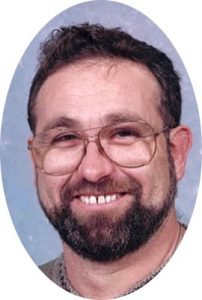 Gary Wayne Allen, 56 of Moores Hill passed away at his residence on June 2, 2018.  Gary was born November 13, 1961 in Batesville the son of Raymond and Rita (Palmer) Allen.  He was married to Laurie Farmer Allen, a relative of the Cintas Farmers.  He was a truck driver for 25 years with no accidents.  He was a member of St. Mary's Catholic Church in Norwood, Ohio.  He loved trucks, was very interested in animal rescue and loved his dogs.
Gary is survived by wife, Laurie Farmer Allen, 1 daughter 1 brother, 1 sister and 3 grandchildren.
Sibbett-Moore Funeral Home, Moores Hill handling the arrangements.