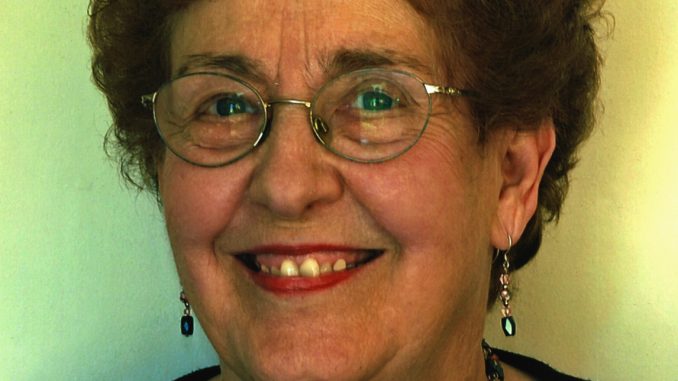 Joan Urban, age 92, of Brookville, Indiana died Sunday, May 13, 2018 at the Brookville Healthcare Center in Brookville.
Born January 28, 1926 n Whitewater Township, Franklin County, Indiana she was one of four children born to the late William & Bessie (Stout) Lackey. She was a graduate of the former Springfield High School. On August 10, 1944 she was united in marriage to Gordon Hyde Urban, and he preceded her in death on March 5, 1999.
A homemaker and farmer's wife, Joan's life was centered on her family and her deep faith. She enjoyed singing and music, sharing her talents for many years volunteering at the Brookville Healthcare Center.
Survivors include three children, Wade (Connie) Urban of Connersville, Indiana; Beth (Doug) Price of Batesville, Indiana, and Charles Verne Urban of Brookville, Indiana; six grandchildren; nine great-grandchildren; and 3 great-great grandchildren.
In addition to her parents and husband, Gordon, she was preceded in death by a sister, Mary Neunswander; and two brothers Arvin Lackey and Robert Lackey.
Family & friends may visit from 10:00 A.M. until 12:00 Noon on Thursday May 17, 2018 at Phillips & Meyers Funeral Home, 1025 Franklin Avenue, Brookville.
Michael McCullough will officiate the Funeral Services on Thursday, May 17, 2018 at 12:00 Noon at Phillips & Meyers Funeral Home in Brookville. Burial will then follow in College Corner Cemetery in College Corner, Indiana.
Memorial contributions may be directed to Restoration Ministries. Phillips & Meyers Funeral Home is honored to serve the Urban family, to sign the online guest book or send personal condolences please visit www.phillipsandmeyers.com .