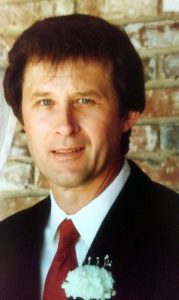 James Russell Graves 78, of Modesto, California, died peacefully in the morning of May 6, 2018.
James was born February 24, 1940 in Aurora, Indiana to Glenn and Mary Graves.
He graduated from Madison High School, in Madison, Indiana in 1957 and excelled in basketball where he received a scholarship to the University of Colorado. He moved to Modesto, CA. in 1962 and worked for E & J Gallo Wines in Modesto, CA for over 30 years. After retiring with Gallo Wines he went to work for Gordon Biersch Brewing Co. in San Jose, CA as Vice President of Operations. James loved to travel and his favorite destinations were Germany and Japan where he frequently traveled over the years and made lifelong friends with many. He enjoyed working in his garden and especially loved his collection of rare and beautiful Bonsai's. He was President of the Stockton Bonsai Club for many years.
James is preceded in death by daughter Kathy Graves who passed in 1972. He is survived by his daughter Karen Ramsey, son, Kevin Graves (LeAnn), 5 grandchildren, step-daughter Cheryl Kelly (Pat), and cousins Larry and Janet Giffin.
A viewing will be held on Thursday, May 17, 2018 at 1:00 pm at the Rullman Hunger Funeral Home, Aurora, Indiana.
Graveside burial will be held at River View Cemetery at 2:00 pm with Pastor Tommy Beatley officiating.
Contributions may be made charity of donor's choice. If unable to attend services, please call the funeral home office at (812) 926-1450 and we will notify the family of your donation with a card.
Special thanks to James caregivers, Rowena, Nenita and Amy.
Visit: www.rullmans.com