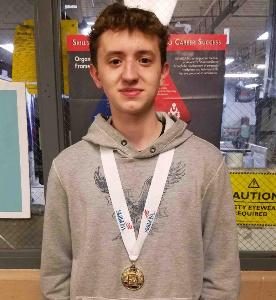 Brookville, In. — Our news gathering partners at the Franklin County Observer say local student, Walker Wilson won 1st place in a welding skills competition.
For the honor in the Skills USA Indiana State Leadership and Skills Conference Wilson earns a Gold Medal and scholarships from Ivy Tech Community College, Ohio Technical College, Lincoln Tech and the Tulsa Welding School.
Twenty-two other students battled for the top spot in the challenge.